Novembre 2011: HashtagInsémination (Newsletter n°VI)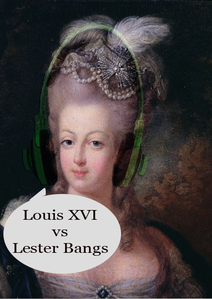 HashtagInsémination, la playlist sur Spotify:
I. Bass Drum Of Death - Get Found
II. La Femme - Télégraphe
III. Kavinsky - Nightcall
IV. Throbbing Gristle - United
V. David Lynch - Good Day Today
VI. King Krule - Bleak Bake
VII. A Place To Bury Strangers - So Far Away
VIII. Soft Metals - Voices
IX. Doldrums - I'm Homesick Sittin Up Here in My Sattelite
X. Jewellers - Forward Life
XI. Vex Ruffin - I'm Creative
XII. MGMT - All We Ever Wanted Was Everything
XIII. Death in Vegas - Your Loft My Acid
XIV. Velvet Underground - After Hours
Cette playlist a été envoyée gratuitement avec la dose mensuelle d'humour qui caractérise la modeste newsletter du GisgterBang. Support and register!